Bookkeeping - Accountancy
The activities of the "external" accountant are strictly controlled by the Institute of Chartered Accountants and Tax Consultants
(IEC) to guarantee you an excellent quality.

Accounting standards are established by law, which is in turn enriched and commented on
by the Belgian Accounting Standards Board (CNC).
This Commission publishes annually a very useful yearbook, which exceeds 1,500 pages!!

These standards ensure a uniform assessment of all companies; which makes it possible to
monitor their evolution, to give confidence to the Third Parties who meet them (customers,
suppliers, bankers, etc.) and to give them value, so that the enterprise can call on investors
or possibly sell it at fair prices.

The accountant can perform three types of assignments for the company:

1. Keep your books. Chris Accounting offers you different working methods, tailored to your needs,
to optimize the efficient keeping of accounts.
The documents are digitized, allowing you to consult online your company's information.

2. To control your bookkeeping operations, if they are kept by your personnel or an external accountant.
So, if you want to keep your own accounting, the accounting software used by Chris Accounting,
entirely based on the Internet, will allow you as much as us to access it at the same time;
which greatly facilitates learning, task sharing and control.
3. Conducting a special statutory audit in specific cases, such as a merger, a split, a transformation of a company type
(from SPRL to SA, for example) or a dissolution of the company.
A public accountant may also be appointed by a shareholder to exercise his or her role as auditor of the company.
​
Bookkeeping "à la carte"
E-billing "Ready"
Scanning of documents
Progressive Automation
Billing Software
Possible encoding by the customer
Periodic reports
Annual closing
Control of the accounts kept by the company or by Third Parties
Comment et quand?
Comptabilité - Accountancy​
Fiscalité
Planning Financier
Qui suis-je? + Tarif
​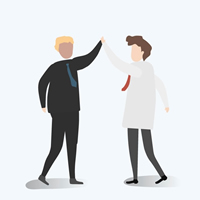 Bookkeeping - Accountancy​