An accountant with an experience of more than 10 years,
who recently became a chartered accountant and tax consultant,
but ....

With a very solid experience of companies,
large or small in the IT sector,
exercised in various functions,
ranging from software development and project management
to the sale of IT solutions and corporate management.

And I'm enthusiastic to help you!
​
Most of my assignments are done at an hourly rate of 60 EUR + VAT.
​
In any case, you can contact me without committing yourself
and a global budget will be proposed to You.​
Comment et quand?
Comptabilité - Accountancy​
Fiscalité
Planning Financier
Qui suis-je? + Tarif
​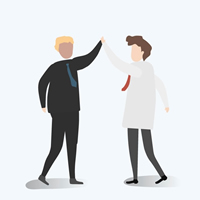 Bookkeeping - Accountancy​