Financial planning covers three important areas:
1. The financial plan at the start of the activity.
This should if possible be part of a broader reflection and be part of what is called a Business Plan.
This financial plan really becomes a management tool, when it is used as a basis for budgeting
with the integration of real financial monitoring and gap analysis between forecasts and achievements.

2. The financial analysis which is based on the past balance sheets of the company,
analyses all the components and draws conclusions about its financial management.

Through a financial analysis, future projections can also be made by analysing trends
and simulating the business consequences of management decisions.
Finally, we can compare the company to its peers in the same sector and examine the differences with respect to them.
Very useful information can be drawn from it (company financing policy compared to other sectors, different types of assets, personnel used, subcontracting policy, etc.).

3. The evaluation of the company. It is possible by using different evaluation methods, to give a value to the company.
In fact, when a company is created, it is worth the risk capital injected by the shareholders,
but as time goes by, it changes its value.
The value of a business after several years of life, can be for instance, based on its repayable capital to the shareholders
(the net assets), but this method will be rather used in case of cessation of the activities.
If the company is successful and must continue its activities,
it will rather be appreciated on the future profits it can generate for the benefit of shareholders.
It is interesting to do such an analysis at any time, but especially in case of capital increase, share buyback, merger etc ...
​
FINANCIAL PLAN

FINANCIAL ANALYSIS

EVALUATION OF THE COMPANY

CHOICE OF INVESTMENTS

THRESAURY POLICY

ASSESSMENT OF THIRD-PARTY COMPANIES​
Comment et quand?
Comptabilité - Accountancy​
Fiscalité
Planning Financier
Qui suis-je? + Tarif
​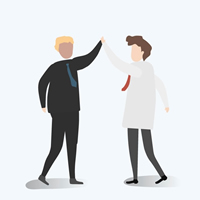 Bookkeeping - Accountancy​