At the start
Before undertaking the administrative formalities, it is important to have a strategic reflection on your business project.
This step is realized by the development of a Business Plan.

The Business Plan consists of two parts:
• Marketing, commercial and organizational thinking.
• Financial considerations, focusing on expected sales, investment costs and operating costs.
That is the financial plan.

Traditionally, the Accountant is mainly consulted about the financial plan, which is an
obligation in the event of the creation of a limited liability company.

However, because of our experience in Management and Sales, we could also advise you in
the development of your marketing, commercial and organizational approach.

Of course, we are at your disposal to assist you in your administrative procedures, as well as
on the choice of company (company or individual, what type of company).

With the Social Security Company of your choice and eventually with the notary of your choice,
we will help you in the legal steps, such as:
 The development of a financial plan according to the standards in force,
 The declaration of activities at the KBO and the VAT Administration
 Drafting your company's articles of association

We will also help you in your dealings with financial institutions or with potential investors,
as well as with requests for subsidies.

We will also consider, in our relations, the digital evolution that transforms our society every day a little more;
both at the level of your new activity and at the level of our methods of services towards you.
​
Accompanying
& optimization
Succession, transfer
or dissolution
Accompanying and optimization
Accompanying your company is:

- Keeping your Accounting, according to legal standards
- To introduce tax declarations within the deadlines

But also to:
- Defend you toward the Tax Administration

- Coordinate your Social Administration, with the help of the social security organism

- Assist your company in its financial planning, its investment decisions, its financing and
organization decisions and give you the best advice in tax law.

OR
You decide to choose Chris Accounting as a strategic partner and invite it on your Board of Directors as an Independent Director.
In this case, your bookkeeping is assured by a colleague
and we will only be present on the boards of directors and to prepare them,
by missions of control, drafting guidelines, financial and budgetary analysis,
intervention with chosen third parties to negotiate participations, subsidies, financing.

OR
You can decide to entrust to Chris Accounting,
one of the special control missions that the legislator has planned for the accountants
​
Succession, transfer or dissolution
An effective company should be able to last longer than its founders.

But on one day, the founder must give its passion away.

This obligatory passage should, if possible, be prepared,
so that the company does not suffer too much from this transfer of authority.

To prepare for the passage, we have two possibilities:

• The company is transferred to a third party. We are in this case, talking about
takeover or possibly merger with another company

• The company is passed on to the family. This can be done while the leader is still alive
or is being planned for implementation at the time of death.
In the case of a transfer to a third party, Chris Accounting can assist you in the preparation of such an operation.

It may also intervene in a special mission to establish a statutory audit report in the event of a merger or splitting.

In the case of a transfer to the family, we enter the discipline, which can be complex, of Succession Planning.
We specialized in this area, because it requires a detailed legal knowledge.
In addition to this legal knowledge, we are able to understand the organizational context of your company
from our previous experience in Management.
Financial plan
Declaration KBO Public search
Declaration start VAT
Individual or in Company?
Statutes of the Company
Act of constitution
​
Bookkeeping
Tax returns
Assure your defence
Representing you
Financial planning
Specific missions
​
Transfer to third parties
Fusion, split
Estate planning
Liquidation
​
Succession, transfer and dissolution
Accompanying and optimization
Comment et quand?
Comptabilité - Accountancy​
Fiscalité
Planning Financier
Qui suis-je? + Tarif
​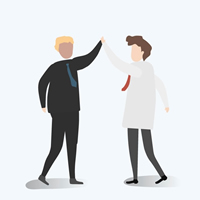 Bookkeeping - Accountancy​